REPLACED TO DECEMBER 2022: Patronaat – Haarlem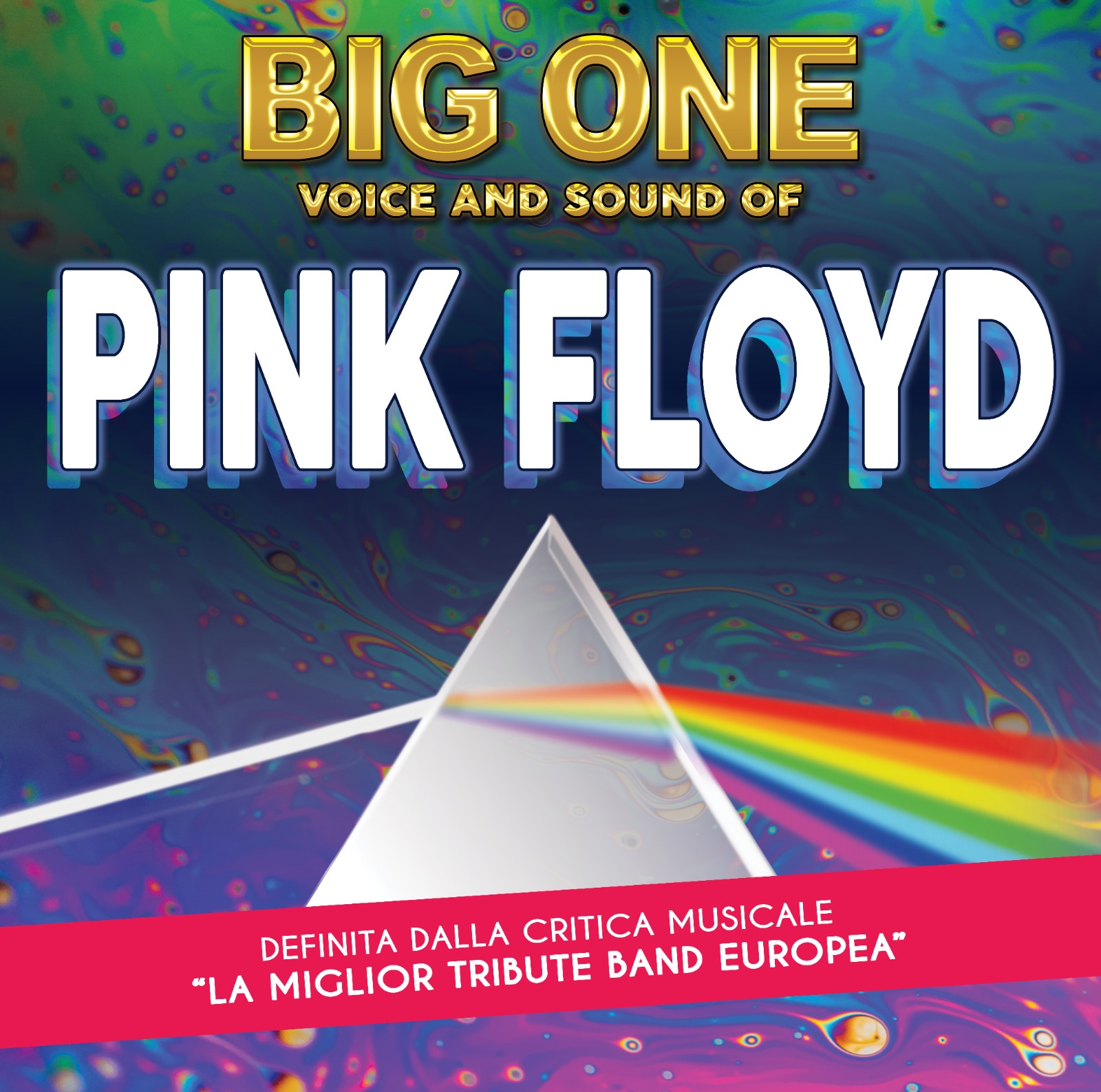 Big One – The Pink Floyd Show
Deuren: 19:00 Start: 20:00
🔥HOLLAND TOUR 2021🔥 ALL SHOWS WILL BE REPLACED TO DECEMBER 2022
🎟️ YOUR ( 2021 ) TICKETS STAY VALID IN 2022
🇳🇱 Holland all is closed after 17.00 hrs – shops / bars / clubs
Dit is de verplaatste show van 6 december 2020.
Het concert van Big One – The Hits Show op 6 december 2020  is uitgesteld en zal nu plaatsvinden op zondag 12 december 2021. De locatie en aanvangstijden zijn niet aangepast. Reeds gekochte kaarten blijven geldig voor de nieuwe datum. e-Ticketkopers hebben een e-mail ontvangen met meer informatie. We verzoeken bezoekers om niet telefonisch of per e-mail om meer informatie te vragen.
Big One, geboren en getogen in de Italiaanse zon, is sinds 2005 een wereldwijd begrip onder Pink Floyd fans. In de afgelopen 15 jaar is "the best Floydian tribute band in Europe" voortdurend op reis geweest, zowel letterlijk (ze touren over de hele wereld) als figuurlijk: alle prioden in het bestaan van Pink Floyd werden belicht – van de psychedelische vroege seventies albums tot de meest recente. En altijd worden de specifieke sound en de bijzondere arrangementen waarmee David Gilmour, Roger Waters, Syd Barrett, Nick Mason en Rick Wright rock-geschiedenis schreven, volledig eer aangedaan.
Deze avond: 'The Early Years' en 'Best Known Hits'
Vanavond zal Big One voor de pauze putten uit de Vroege Jaren van Pink Floyd, dus de periode 1968 tot 1972 (Obscured By Clouds), terwijl het concert na de pauze zoals gebruikelijk een keur aan andere grote hits zal laten zien en horen…van The Dark Side Of The Moon tot The Endless River, waarbij onderweg natuurlijk ook Wish You Were Here, Animals en The Wall worden aangedaan.
In English:
Born in 2005, main starring of Italian and foreign tours that have defined them as the best Floydian tribute band in Europe. Big One have fifteen years of activity during which they drew fully from the classics of the whole production of Pink Floyd, ranging from psychedelic period of the early 70s up to the most recent albums, faithfully reproducing sounds and arrangements with which David Gilmour, Roger Waters, Syd Barrett, Nick Mason and Rick Wright made rock history. The Big One are back on stage with the classic septet organic with the usual live-set characterized by a set of sounds, lights and videos faithful to the Floydian climate, but above all with rigor and passion. Over the years they have always improved the repertoire, for added quality and details. Unlike many cover bands, they stick to the true essence of the English band, to their best lives, to the real Pink Floyd. They put a lot of passion into doing what they offer to the public. It is not enough to redo the same notes to be a tribute band, but today many people try, they understand that there is a good return, even an economic one, but few succeed. You must have it inside and they definetely have it!
December 2020   the sets explained 
In the first set the Big One Band will perform some of the most representative songs of the English band, "The Early Years" From 1968 to 1972 of "Obscured By Clouds". In the second set they will re-propose the Floyd's best known by the general public, with songs from The Dark side of the moon up to The endless River, passing from Wish You were here, Animals and The Wall in a succession of Floydian emotions and atmospheres. "